You can eat an apple, an orange and even a pear a day to keep the doctor away, but sometimes late nights, long commutes and everyday stressors can eventually take their toll on us. Doctors — what would we do without them? As a bonus, these days, doctors don't only restore our physical well-being, but can also enhance what we were given and ultimately, help us feel our very best in every way. With their naturally warmhearted personas and compassion-driven calling, here are five exceptional doctors PeopleAsia has recognized over the years.
Dr. Edgardo Cortez
The knowledge-sharing culture of St. Luke's Medical Center has translated into overseas presence for its doctors, who have penned some 396 research papers or journal articles for internationally-recognized institutions. To date, 190 staff members have also graced international speaking engagements overseas. Their success is something Dr. Cortez proudly shares as his own. When it comes to patient care, Dr. Cortez, former chairman of the Philippine Board of Surgery, has pursued a holistic approach in improving the professional capabilities of all hospital employees. A recent climate survey vindicated all the hard work. Satisfaction improved by almost double, signaling "high acceptance of policies, and top management. We went for transparency, people empowerment and consultative type of management. We even encouraged the union to participate in the affairs. All of these were very positively viewed," Cortez says. "We are now seeing people wanting to work beyond what they used to do," he adds.
(Photography by SHAIRA LUNA and JAR CONCENGCO)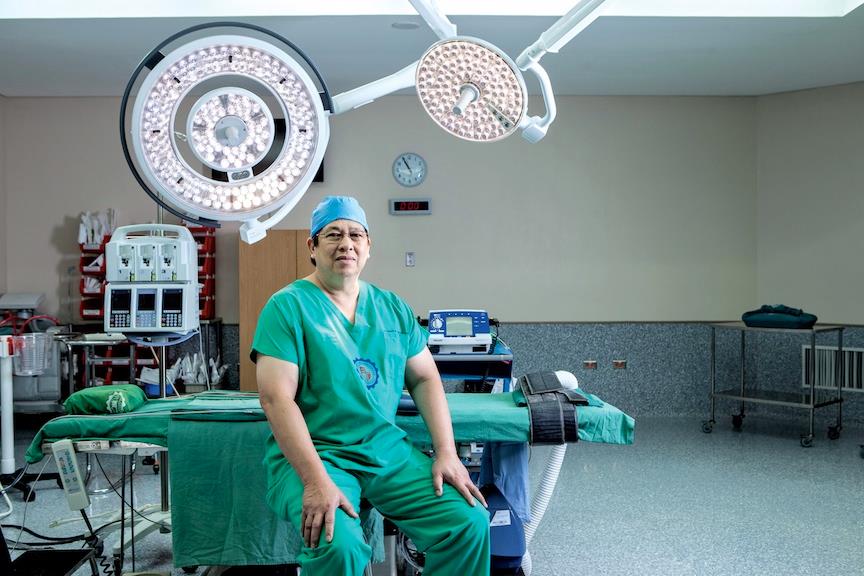 "Maybe I am in a unique position of being a doctor and being trained in business administration. In the hospital, we deal with patients, with our staff, with doctors. I think that it is easier for a doctor-leader to understand how a doctor will think. Doctors are important components of a hospital — just as the administrative staff and nurses. It's not easy to understand doctors and maybe it takes a doctor to understand them better." – Dr. Edgardo Cortez
Dr. Vicente Santos Jr.
When he put up a small clinic in front of the family home, he was ablaze with the intention of giving the best pre-natal and post-natal care to those living within the vicinity. Back then, Valenzuela was not the thriving city it is today but Dr. Santos Sr. did not think of having his medical practice in the Big City or going abroad and living in style. From a mere clinic to a 20-bed hospital, the medical institution now known as the Fatima University Medical Center is now a landmark along McArthur Highway in Valenzuela City. It has become a medical center with "the latest in modern medical facilities and imbued with the goal to promote the best in primary health care."
(Photography by JAR CONCENGCO)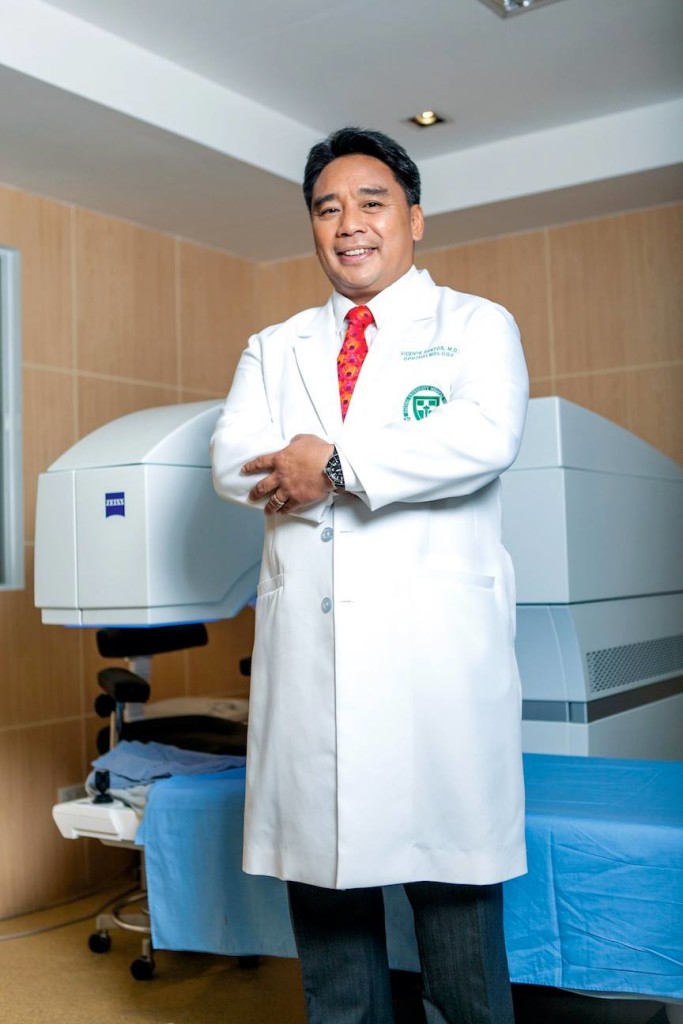 "I hope to tie-up with some like-minded groups or organizations that intend to help people improve their eyesight but cannot afford it. We've got athletes, those serving in the police force, the military, firemen, etc. who need a 20/20 vision. For them, I can provide professional help pro bono and with SMILE, they can see clearly, perform their tasks more effectively and in the long run, serve the country better." – Dr. Vicente Santos Jr.
Dr. Z Teo
Dr. Z is aware that there are still sectors of society who see aesthetic medicine as "superficial." He says, "We all hear clichés like we should be happy with what we are given and that we should grow old gracefully… I am not saying that those are wrong but I am saying that looks are important. Even if there are people who say otherwise, looks do matter." He points out that this is especially true in the workplace where, given the same credentials, the more physically attractive applicant is hired. "Subconsciously or consciously, we as human beings are very visual," he explains. "There is an ideal of beauty that has been ingrained in us by media. Unfortunately, we are victims of that. We do think of some people as pretty and some people as not pretty according to preconceived notions." For Dr. Z, aesthetic medicine's relevance — or, for that matter, its necessity — lies in the fact that it has the power to make a positive impact on one's life.
(Photography by JUN DE LEON)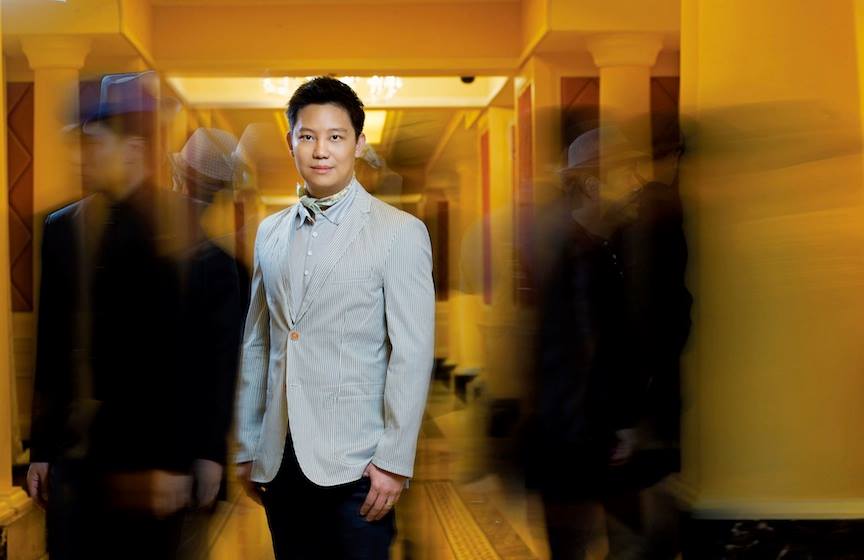 "It is a very fluid specialty. Aesthetic medicine and cosmetic surgery is a science, but it's also an art. You blend art and science together and the results are beautiful." – Dr. Z Teo
Dr. Mark Gan
Dentist Dr. Gan practices under one motto: patients for life. His specialty is prosthodontics, a dental specialty recognized by the American Dental Association as well as the Royal College of Dentists of Canada and the Royal Australasian College of Dental Surgeons. Prosthodontics deals with the treatment and rehabilitation of oral function, comfort, appearance and health of patients suffering from deficient teeth, or worse, disfigurement. The handsome dentist further sub-specializes in oral implantology and maxillofacial surgery, which is the only sub-specialty recognized by the American Dental Association for treating deformities in the head and neck region due to cancer, trauma or birth. To this day, he persists in undertaking continuing professional education in different parts of the world to upgrade his skill set.
(Photography by RITA ABIOG)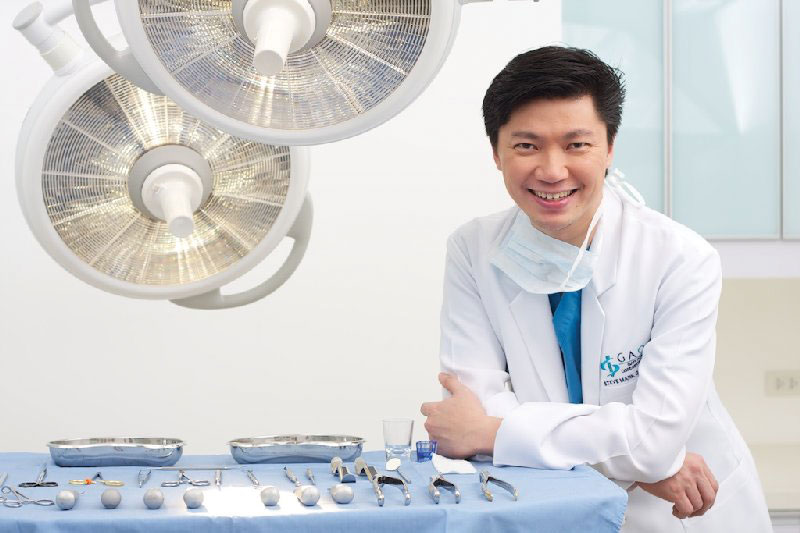 "It's been a very, very long road and it's still very hard. We try to compete internationally now. We want to be the best, we want to show them the Philippines is the best and that the Philippines is a force to reckon with." – Dr. Mark Gan
Dr. Ferdz Recio
Dr. Ferdz may not be a doctor for people like you and me, but our pets and the rest of the animal kingdom need someone to look after them, too! After finishing his Veterinary degree specializing in Animal Dentistry from the University of the Philippines, Los Baños and working in the British Veterinary Center in the United Arab Emirates, Doc Ferdz had pretty much prepared all his life for this one exhilarating moment of getting the opportunity to practice in New York. And then, he got a call that would change his life forever. "I got a call from GMA-7 for me to audition. They were conceptualizing a program for an environmental wildlife show. They were looking for vets. Ako naman paalis na ako (I was already leaving). I was going to the US for good!" recounts Doc Ferdz. "I said I'll just see how it goes for six months and now I've been doing this for eight years," says the doctor in a PeopleAsia interview from 2015.
(Photography by DAN YUSAY HARVEY)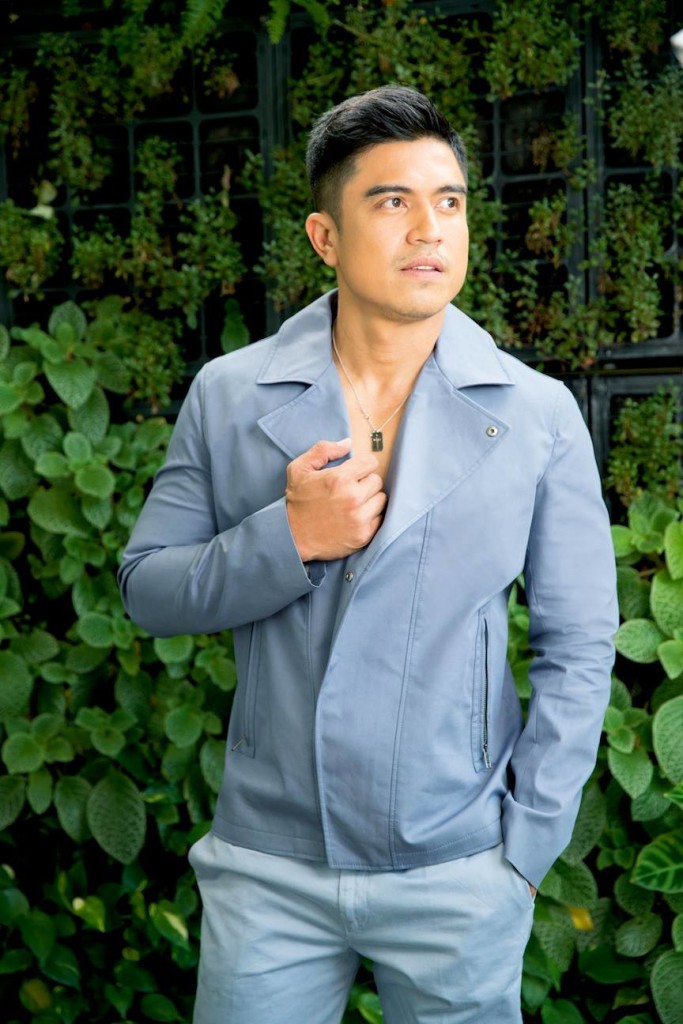 "The show is not just to entertain people, and show interesting animals. We are showing animals that are disappearing one by one, because of how we treat nature. It's our fault. Conserve water. Reduce, reuse, recycle. These are very important. When you go to areas affected by climate change, you can do something, even just by throwing your trash in the trash can, by not eating banned animals. Don't support wildlife trade." – Dr. Ferdz Recio, on his GMA Network